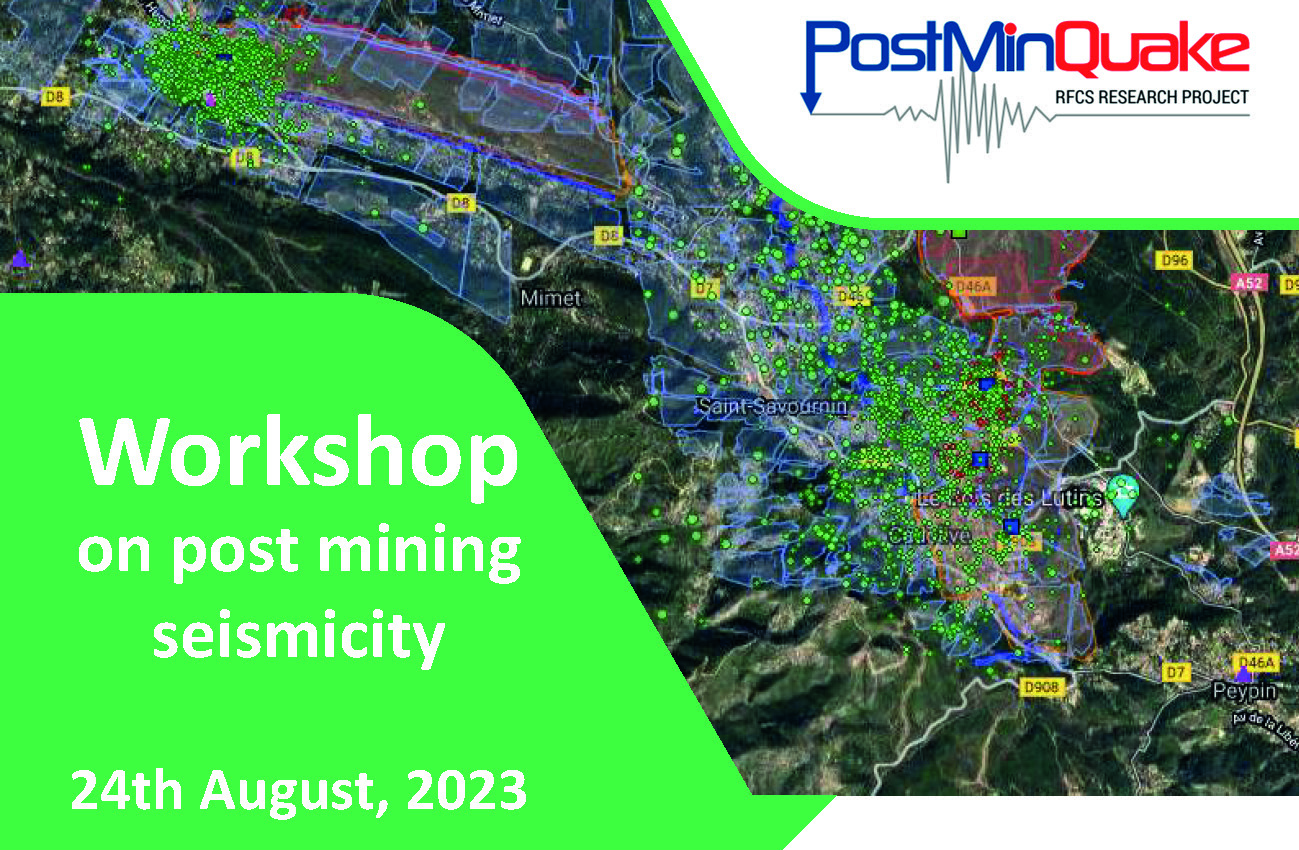 Zapraszamy na wydarzenie / You are welcome to attend the event
Konsorcjum projektu PostMinQuake oraz organizatorzy mają przyjemność zaprosić wszystkich zainteresowanych na wydarzenie przedstawiające wyniki ….
Warsztaty na temat wyników uzyskanych w trakcie realizacji projektu odbędą się w dniu 25 sierpnia 2023, w godzinach 9.00 – 17.00 w Katowicach, Plac Gwarków 1. W trakcie spotkania zaplanowana jest ……
---
The PostMinQuake project consortium and the Organisers are pleased to invite all interested parties to an event presenting the final results of ……
The Workshop on the results generated during the project, will take place in Katowice on August, 25th, 2023 from 9am to 5 pm in Katowice, Plac Gwarkow 1. It will include a technical visit to ……
---
Rejestracja uczestnictwa oraz udział w spotkaniu Workshop jest równoznaczne z wyrażeniem przez Uczestnika zgody na wykorzystanie jego wizerunku do nagrań i zdjęć oraz komercyjne ich rozpowszechnianie. / Registration of participation and participation in the Workshop meeting is tantamount to the Participant's permission to use their image for recordings and photos, and an expression of the Participant's consent for commercial distribution.
Rejestracja uczestnictwa / Registration of participants